Readers of G2mil can see things have changed. As the website grew over the past seven years, it became difficult to keep the research portal updated. Some 10% of links go dead each year, and articles need updates. Moreover, operating a website to discuss improving the U.S. military is pointless as careerism and legal corruption runs rampant, while the nation goes bankrupt from a federal government that wants to rule the world by printing dollars.
As a result, the "members" section is no longer updated. This allows me to focus on commentary and keeping key sections updated. This is all free, including my book The Spectrum of Future Warfare. I am very proud of its content because there is nothing like it on the world's market. All "future warfare" books focus on history and mention new technologies, but offer nothing concrete. Readers who enjoy the free content can support this website by paying for on-line access to the book, which is worth the price itself.
Carlton Meyer
Past Commentary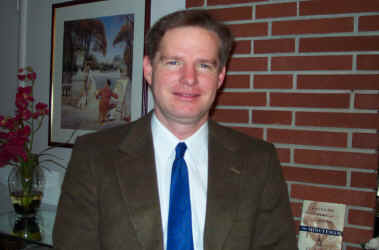 2017 Blog - Emperor of the Empire
2016 Blog - Defending the Empire
2015 Blog - Enemies of the Empire
2014 Blog - The Empire in Decline
2013 Blog - The Yellow Man's Burden
2012 Blog - The Empire in Turmoil
2011 Blog - The Empire Retreats
2010 Blog - The Empire Crumbles
2009 Blog - The Bankrupt Empire
2008 Blog - The End of the Empire
Fall 2007 - Paratroopers Adrift - smaller is better
Summer 2007 - Eliminate SOCOM - free the special forces
Spring 2007 - Not Another Four-Star Command! - in Africa
Winter 2007 - End Early Retirement - no retirement checks until age 50
Fall 2006 - Soldiers Pull Triggers, Airmen Push Buttons - shift air and missile defense
Summer 2006 - Dismal Port Security - no one is in charge
Spring 2006 - A Future Combat System - just copy the Swedes
Winter 2006 - What is War? - terrorists are nothing new
Fall 2005 - War is Just a Racket - insiders made huge profits in Iraq
Summer 2005 - On to Iran? - the next target?
Spring 2005 - Intercepting Fist - counterattack is often the best tactic
Winter 2004 - Coming Home from the Cold War - bring most soldiers home
Fall 2004 - Electing the Emperor - no choice
Summer 2004 - We Bombed the Wrong Side in Kosovo - pull US troops out of Kosovo
May 2004 - Retreat from Iraq? - it could become worse
April 2004 - Fighter Mafia Plans will Degrade US Airpower - end F-22 production at 100
Mar 2004 - Freeze the Military Budget - another 30% rise is unaffordable
Feb 2004 - Finish the X-33 - low cost to orbit must come first
Jan 2004 - A Jointhawk Master Plan - a ten-year plan to buy 1200 helicopters
Dec 2003 - News You May Have Missed in 2003 - under reported stories
Nov 2003 - Mobilize the Regular Army - form two new infantry divisions
Oct 2003 - Slash Military Spending - before the USA goes bankrupt
Sept 2003 - Securing US Borders - stop the invasion of the USA
Aug 2003 - The Iraq Mess - bring back the Iraqi army
July 2003 - The Refugee Threat - massive population growth in poor nations
June 2003 - Close Most Overseas Bases - outdated Cold War bases remain
May 2003 - The Cost of an Empire - the USA is on the path to bankruptcy
April 2003 - Bombing for Fun - stop the senseless "Shock and Awe" bombing
Mar 2003 - Failure at NASA - the NASA family protects shuttle jobs
Feb 2003 - The Crusade to Baghdad - the difficulty of attacking Iraq
Jan 2003 - Communist Ideology Weakens our Military - base workers are powerful
Dec 2002 - In Search of Military News - news sources
Nov 2002 - Scrap the Space Shuttle Program - move onward
Oct 2002 - The Empire is Overstretched - overseas bases
Sept 2002 - War is Just a Racket - by Smedley Butler
Aug 2002 - The Submarine Mafia - still getting a "fair share" of budgets
July 2002 - Bring the Legions Home - withdraw some troops from overseas
June 2002 - Sky Ramp Technology - ground assisted space launch
May 2002 - Invading Iraq - planning for war
April 2002 - Bioscam - fear mongering about biological weapons
Mar 2002 - What Was Won - in Afghanistan
Feb 2002 - Are Surface Warfare Officers Afraid to Fight? - US Navy culture
Jan 2002 - Homeland Insecurity - three steps to protect Americans
Dec 2001 - Are Outspoken Generals History - military reformers at work
Nov 2001 - How Incompetence Hurts our Military - refusal to change
Oct 2001 - 21st Century Warfare - the war on terrorism
Sept 2001 - Shinseki's Light Armor Scam - the fallacy of LAVs
Aug 2001 - China Can't Invade Taiwan - a fact explained
July 2001 - Rumsfeld Should Cancel Everything - Cold War weapons programs
June 2001 - Preparing for War in Space - the fallacy of National Missile Defense
May 2001 - Looking for Trouble - China downs a Navy EP-3 spy plane
Apr 2001 - The Limits of Rapid Deployment - strategic mobility
Mar 2001 - The Problem with R & D - why it takes so long
Feb 2001 - NATOcrats Teach These Two a Lesson - US troops will remain in the Balkans
Jan 2001 - The Mythical North Korean Threat - South Korea is far more powerful
Dec 2000 - The No-Tech Threat - terrorists can sink ships
Nov 2000 - What is this Man Thinking? - the US Army's future
©2017 www.G2mil.com